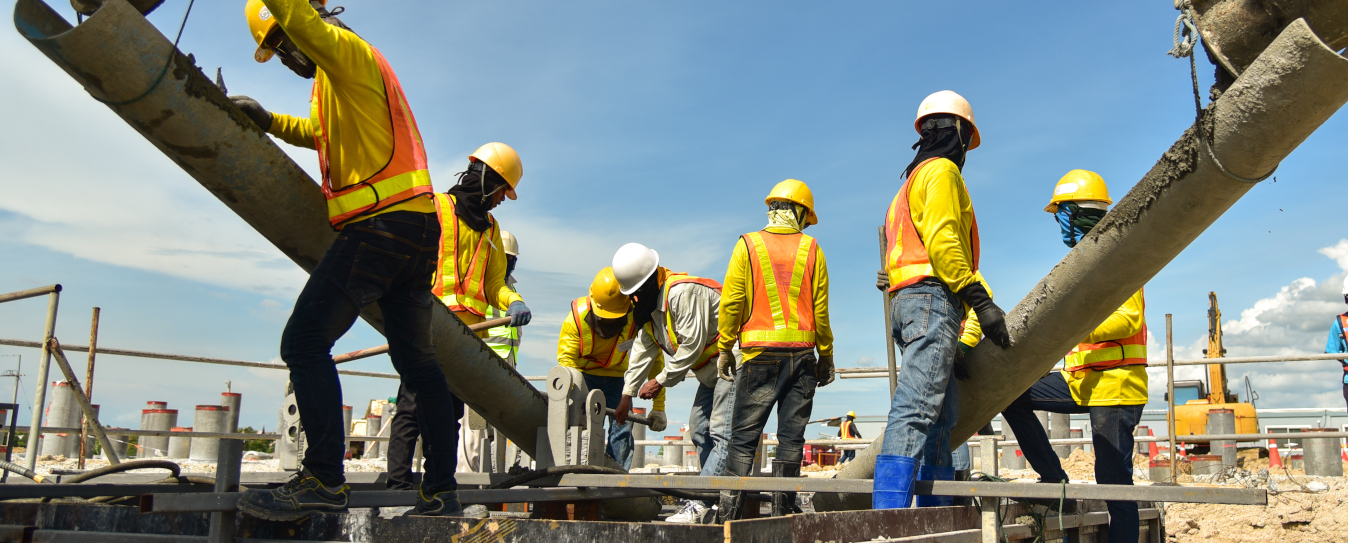 Industries - Construction
Construction
We have the best building and construction radios to assist you in simplifying job site communications.
We Provide The Communications Solutions That The Construction Industry Needs
Efficient communication is vital at any construction site. Failing to connect with your crew can inevitably cause major jobsite errors and require rework. Two-way radios are important for all stages of building from the first ground prep work to the final walk through. Two-way radios supply the Superintendent with fast accessibility to the different sub-contractors while permitting sub-contractors to have instantaneous communication with their teams.
Building and construction specialists have long understood the benefits of collaborating with two-way radios, such as high quality and durability. Whether you are a crane driver aiming to connect with your crew on the ground, a supervisor looking to safeguard your team by applying quality two-way radios for flagging teams, or an employee running electrical or fire systems in a brand-new structure, we have the best building and construction radios to assist you in simplifying communications as well as keeping your team secure.
Our Most Popular Construction Solutions
Next-Generation Push-To-Talk for Construction
The advantages of adopting the use of next-generation wireless technology in construction industry are significant for:
• Collaborating with your crew during the stressful building time
• Simplify communications with a push of a button, one to many conversation
• Act fast when an incident or emergency arises
• Stay connected with sub-contractors that are on-site
• Provide severe weather alerts to the entire construction site
There are numerous possible difficulties in the life of a building project. Job supervisors are charged with maintaining and running a site efficiently, securely, within an affordable schedule, and on a budget. Occasionally, this is an extremely difficult task. Problems such as poor interaction or environmental dangers position a threat to your staff and job timeline.
Several of the Benefits of Push-To-Talk Technology for the Construction Industry:
Supervisors can instantaneously inform their team when they are not available and let everybody understand the alternate manager to call when they require assistance.
Coordinate arriving machinery, tools, and products to make certain employees are positioned accordingly to maintain effectiveness.
Maintain building and construction tasks on schedule with instant communications. If a problem occurs, users can promptly chat with each various other to problem-solve and decide on activity asap.
Simplify the coordination of daily jobs (e.g., electric installations and wire pulling.).
Manage material shipments to conveniently connect when and where materials must be supplied.
Increase safety and security for workers as safety and security, managers and first aid can promptly respond to emergency situations.
With progressing digital radio technology, your construction group will take advantage of a brand-new level of radio communication performance. Unlike analog radios, several team conversations can now happen simultaneously on the very same channel making use of digital radios with the safety and security to make sure whatever personal privacy level you need. Using integrated data, you can see where your crew is. Real-time area mapping provides you immediate accessibility to essential information for boosted decision-making.
We Can Help
Rassbach Communications can help in outfitting your company with the appropriate wireless communication devices that fit your ever-changing landscape. With 65 years of experience in the telecommunications industry, we certainly can lead you every step of the way to make certain that you have the right options for your atmosphere. From in-vehicle radios to sturdy handheld two-way radios, Rassbach Communications has the tools you require to get your job done, securely, successfully, and on time.
Get instantaneous clear communication that you can rely on season after season from Rassbach Communications.
Two-Way Radios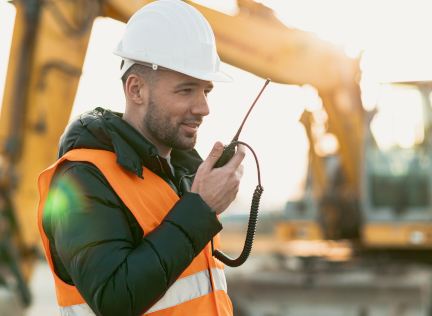 Two-way radios are easy to operate and deliver crystal clear communications, with integrated voice and data capabilities. You can disperse them throughout your farm, having handheld radios to clip to your belt while having mobile radios in your tractors, semi-trucks, UTV, barn, and farmhouse to make sure you are always connected. To get the most out of your two-way radios, contact the experts at Rassbach Communications.
Nationwide Push-To-Talk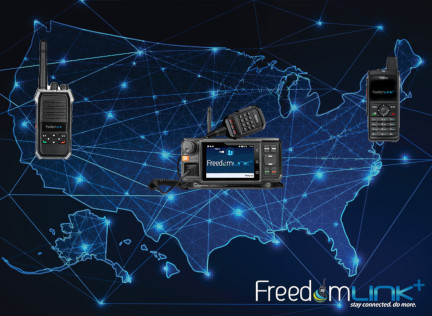 FreedomLINK Plus uses a nationwide network so your farm can have fantastic push-to-talk coverage without having to deploy a complicated and expensive radio system. Get ahold of your employees even if they are away from the farm.
Accessories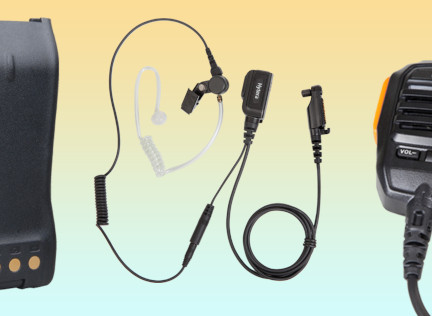 Two-way radio accessories enhance your communication clarity and safety with essential items such as earpieces, headsets, batteries, and antennas. You can also find helpful add-ons such as belt clips and carrying cases.
Alert Notifications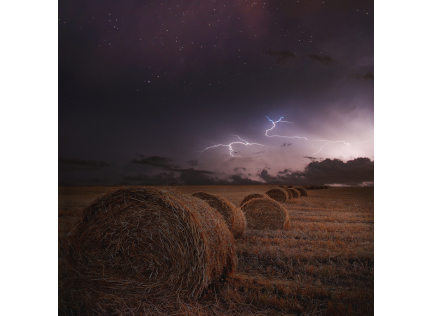 Do your farm employees need to be alerted for inclement weather headed towards your location? How about a machine temperature that is getting too high? Do you have an important custom message that your employees need to be notified of immediately? The safety of your employees is a top priority. Having your machines run efficiently allows your business to stay on schedule. FreedomLINK FLEX helps keep your employees in the know whether they are in the building or off-site.
FCC Licensing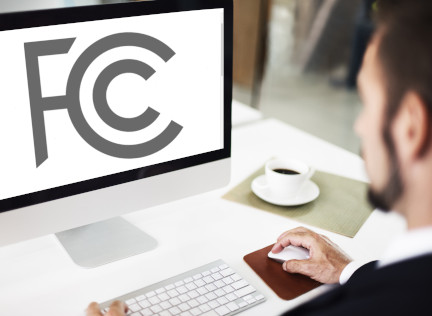 Almost all business two-way radios require an FCC, Federal Communications Commission, license. The FCC requires that users who communicate with business radios, on certain frequencies, be licensed. We can help! We specialize in agricultural FCC licensing.