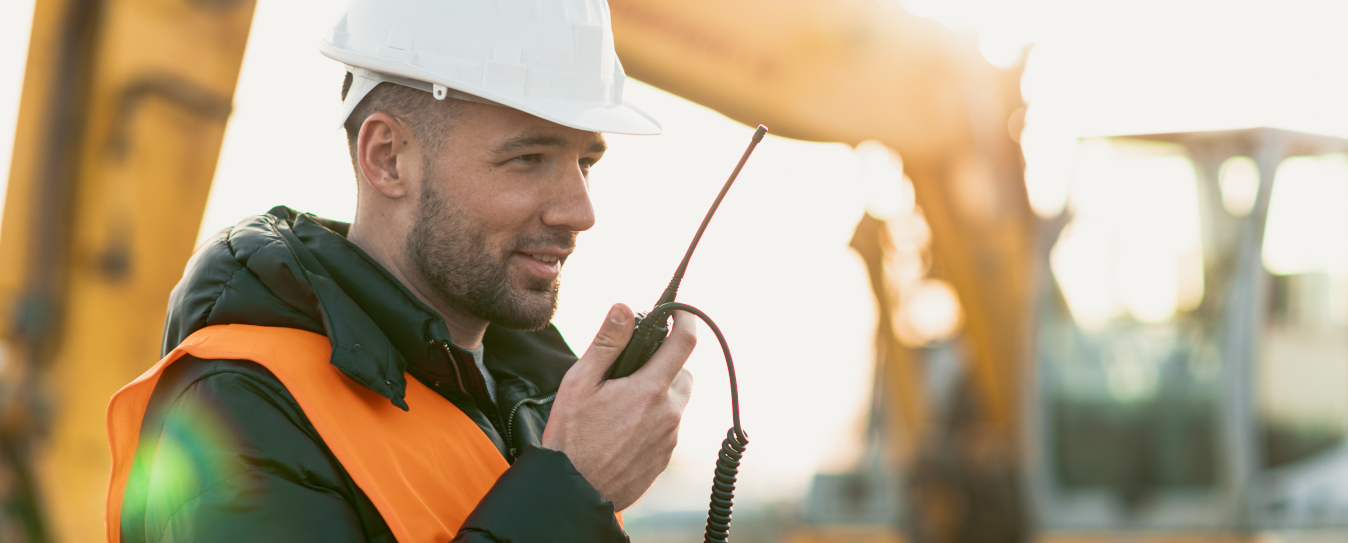 Two Way Radios
Two-Way Radios
Discover the Rassbach Communications Difference
Providing Excellence in Two-Way Radios
Rassbach Communications supplies two-way radios that are fast, secure, and reliable. Quickly and easily send and receive messages, no matter your industry, with technology from well-known brands such as Hytera, RCA, Kirisun and ICom. All the products we offer meet the rigorous quality standards that we have for two-way radio communication.
Everyone on your staff will communicate clearly and efficiently when we set you up with the perfect two-way radio style to fit your needs and budget.
Why a Two-Way Radio?
From law enforcement and the medical field, to construction, manufacturing, agriculture, and more, two-way radios provide one of the most reliable methods of communication. Modern, well-constructed two-way radios have technology that surpasses the "walkie talkies" of the past, providing its users with a communication line that is:
Instant – These radios are the most effective way to instantly communicate across a variety of channels. They make it possible to contact someone quickly and directly or make crucial safety announcements without having to dial in.
Secure – Two-way radios provide protected communication on encrypted frequencies. When you need to communicate in a highly secure way, two-way radios allow you to do so with digital technology that protects against unwanted ears.
Reliable – Two-way radios do not require wifi or a wireless connection. They are not at the mercy of the cell phone companies. They allow you to communicate easily and instantly to anyone that holds one, no matter where you're located
We have radios that support secure SMS messaging (text messaging), those that can handle mobile data, telematics, telemetry, and so much more, all so that you have the tools you need to communicate effectively with anyone on staff.
If you are interested in learning more about our two-way radios, contact us today at (715) 832-6763. We're happy to work with you to determine which communication tool is best for your needs, and which radio option makes sense for your budget.
Text Messaging and Email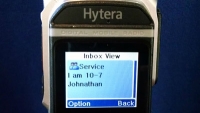 Quickly and easily share information when voice communication isn't practical. Send messages or directions that don't need an immediate response, or when voice calls are disrupting to employees in the field or on the road.
The FreedomLINK Text Messaging Services allows communication between radios and dispatch systems, between radios and email-addressable devices, and to remote PC clients attached to radios. This application allows you to utilize another form of communication for your business - whether it is the need for discreet communication or the ability to send quick text messages - enabling you to focus on the business at hand.
Reduce operating costs by consolidating communication devices

Provide users with real-time information such as addresses or directions thus enabling better asset management

Enable an alternate means of communication—a user can read a text in a loud environment where voice is difficult to hear or when sensitive information is being communicated

Permit fast and flexible communication with any pre-configured, email-addressable device-including cell phones and PDA's

Bring you professional capability, efficiency, and reliability

Add an email gateway that allows users to send and receive emails from external communication devices
Applications include many of these business and organization users:
Public works
Agriculture
Fish and Game
Water and gas utility
Timber