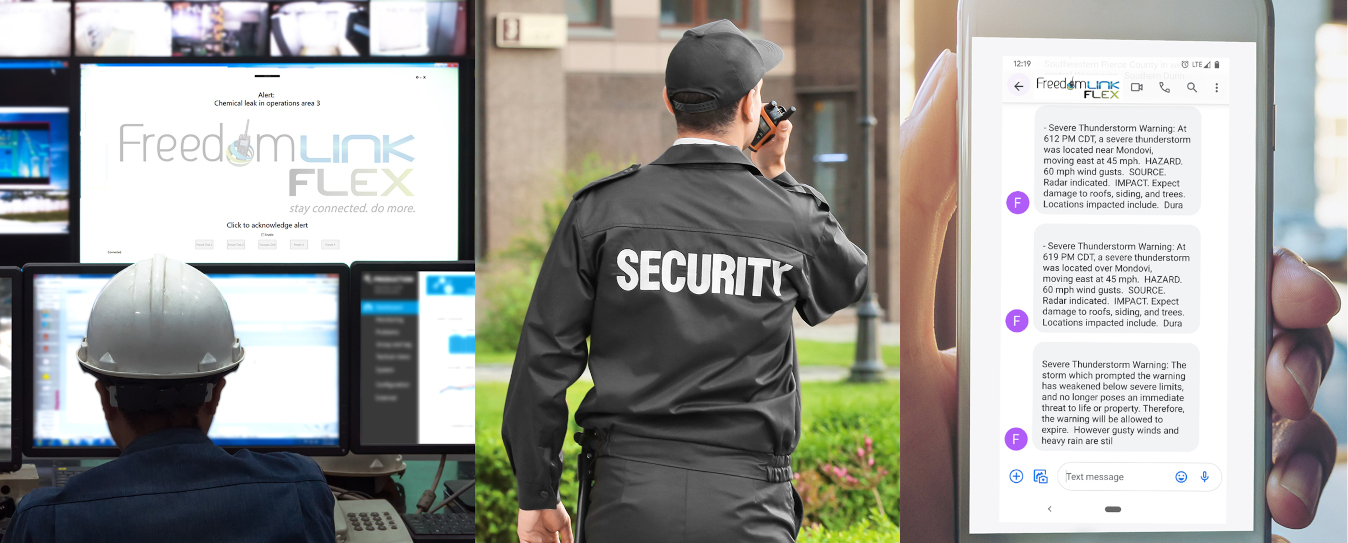 Alert Notifications
Alert Notifications
The FreedomLINK FLEX Alert Notification System can keep you aware of threats, warnings and more.
FreedomLINK FLEX Increases Safety and Efficiency
Receiving alert notifications to various threats and important information is streamlined by the FreedomLINK FLEX Alert Notifications System. Fully customize and automate your alert notifcations to meet your business's needs.

Does your business need to be alerted for inclement weather headed towards your location? How about a machine temperature that is getting to high? Intruder in your building? Have an important custom message that your employees need to be notified of immediately? All of these alerts, plus more, can be sent out to numerous devices including:
Email
Text
Read Over Radio
PC
Advantages of the FreedomLINK FLEX Alert Notification System:
Real-Time
Unlimited Users
Custom Alerts
Fully Automated Weather Alerts
Mass Distribution
Manual Tests Can Be Performed
Customizable Contact List
Recordable Audio Alerts Can Be Customized By You
Notification Of Bounced Emails
Windows Full Screen Alerts
How does FreedomLINK FLEX work?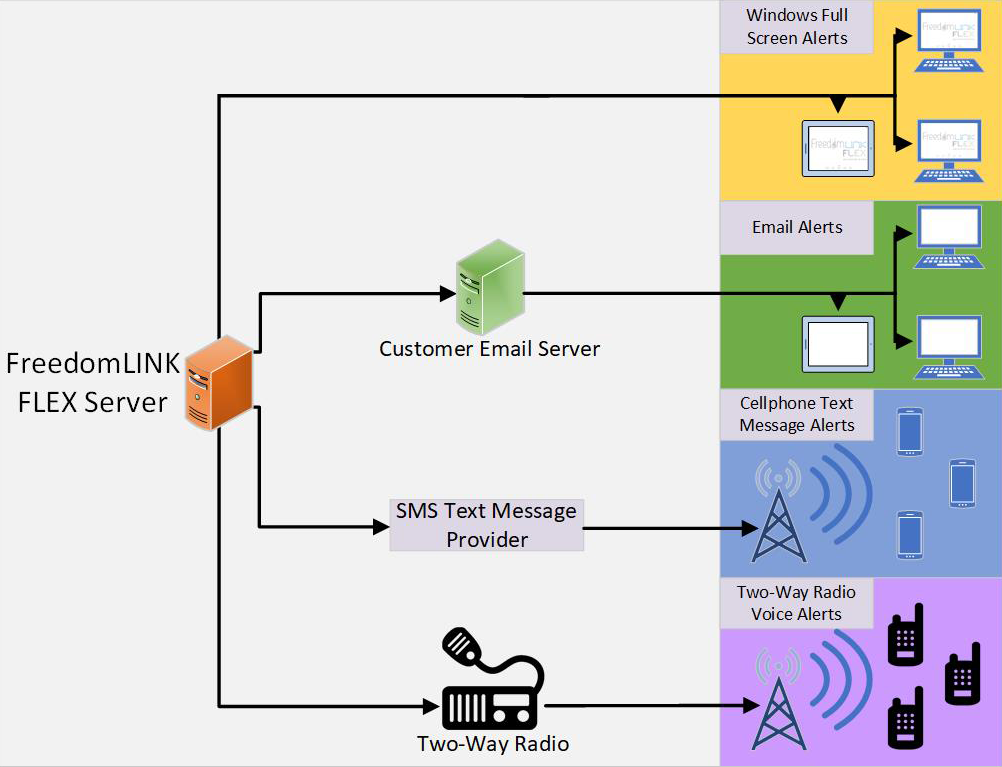 The safety of your employees is a top priority. Having your machines run efficiently allows your business to stay on schedule. FreedomLINK FLEX helps keep your employees in the know whether they are in the building or off-site.
Check out our brochure for more information on FreedomLINK FLEX.