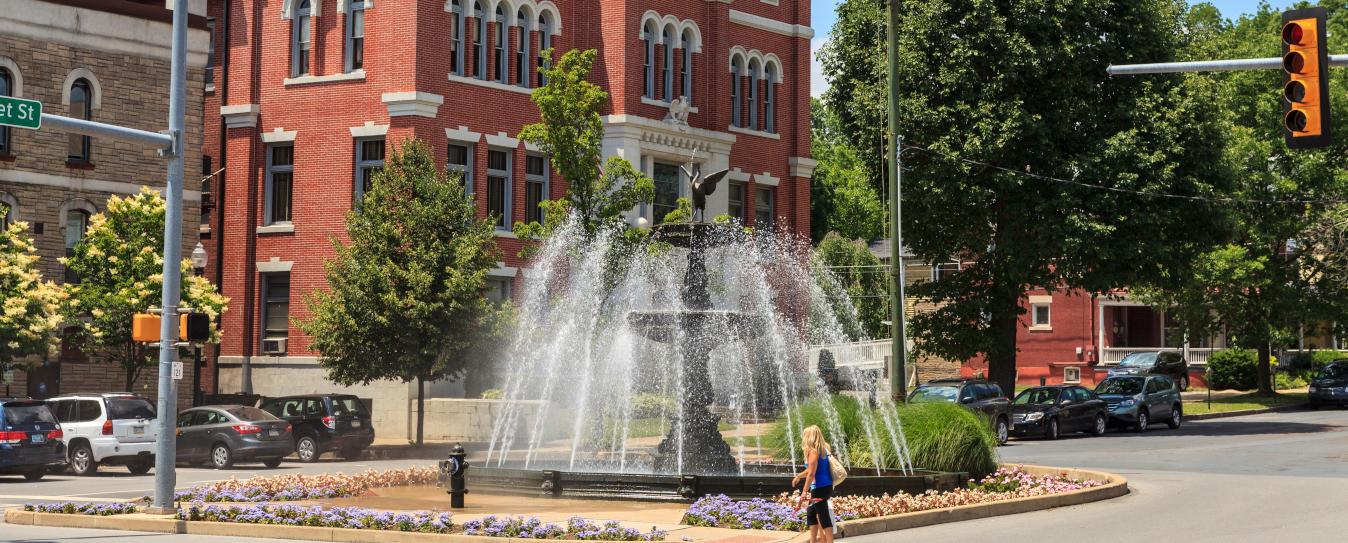 Industries - Municipalities And Government
Municipalities And Government
We have the communications solutions government trusts.
Rassbach Communications Is A Leading Provider Of Communications Equipment To Many Municipalities And Government Entities
Many regions are chosing to adopt the use of next-generation wireless technology in the municipalities and government industry. Demands on cities, towns, counties, and government agencies are continuing to increase and wireless communication is critical to help coordinate staff, protect the public, and keep staff safe.
There are lots of dangers impacting municipalities and government- lengthy working hours, unsafe scenarios, danger of injury and even fatality. The capacity to interact in actual time is crucial to establishing command as well as controlling the scene of an emergency, to enduring situational understanding, and to be able to operate within a wide variety of events. Two-way radios are the most efficient way of communicating information in emergency conditions.
Efficient two-way radio interaction can help boost efficiency and cut costs with real-time mobile connectivity for Government centers. When you need to communicate promptly and easily with all necessary employees (independently, in groups, or with all employees) the most effective method is over digital two-way radio. With the push of a button, you can securely link several teams throughout the county or region.
Our Most Popular Municipalities and Government Solutions
Next-Generation Push-To-Talk for Municipalities and Government
The advantages of adopting the use of next-generation wireless technology in the municipalities and government industry are significant for:
Simplify communications with a push of a button, one to many conversation
Regulatory compliance can be maintained
Downtime, delays, and risk can be reduced
Ease of incident reporting
Alerting employees of severe weather
Emergency notifications happen in real-time
We identify that no two municipalities or governmental agencies are alike and will collaborate with you to produce a customized end-to-end communication solution that best fits your needs. Rassbach Communications can help in identifying your needs with the appropriate wireless communication devices that fit your ever-changing landscape. With 65 years of experience in the telecommunications industry, we certainly can lead you every step of the way to make certain that you have the right options for your atmosphere. From in-vehicle radios to sturdy handheld two-way radios, Rassbach Communications has the tools you require to get your job done, securely, successfully, and on time.
Two-Way Radios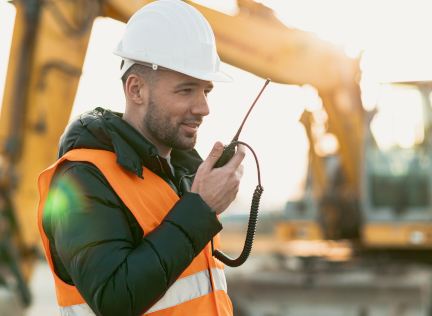 Two-way radios are easy to operate and deliver crystal clear communications, with integrated voice and data capabilities. You can disperse them throughout your venue, having handheld radios to clip to your belt while having mobile radios in your command center to make sure you are always connected. To get the most out of your two-way radios, contact the experts at Rassbach Communications.
Dispatch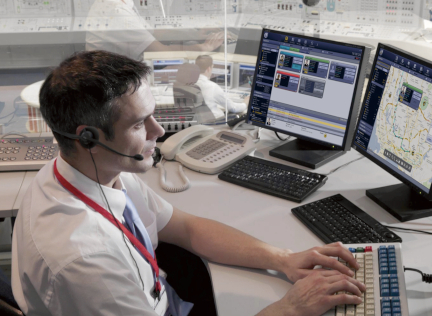 Manage your entire radio fleet / cross-technology, with one intuitive application. Dispatch combines a variety of professional functions, such as dispatching, voice recording, GPS, and camera monitoring, all with one intelligent interface. Regardless of the radio technology you are using, you can integrate and connect several mobile radio networks at the same time, ensuring you are always in control.
Nationwide Push-To-Talk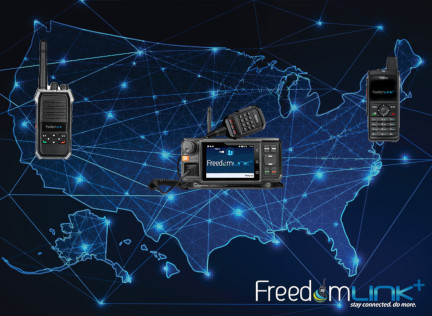 FreedomLINK Plus uses a nationwide network so your event staff can have fantastic push-to-talk coverage without having to deploy a complicated and expensive radio system. Get ahold of your employees even if they are away from the venue.
Accessories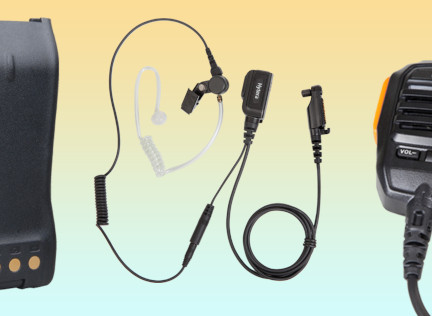 Two-way radio accessories enhance your communication clarity and safety with essential items such as earpieces, headsets, batteries, and antennas. You can also find helpful add-ons such as belt clips and carrying cases.
Alert Notifications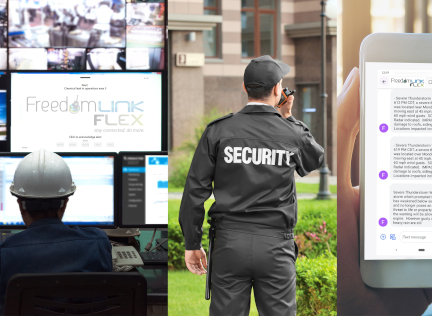 Do your employees need to be alerted for inclement weather headed towards your location? How about a machine temperature that is getting too high? Do you have an important custom message that your employees need to be notified of immediately? The safety of your employees is a top priority. Having your machines run efficiently allows your business to stay on schedule. FreedomLINK FLEX helps keep your employees in the know whether they are in the building or off-site.
FCC Licensing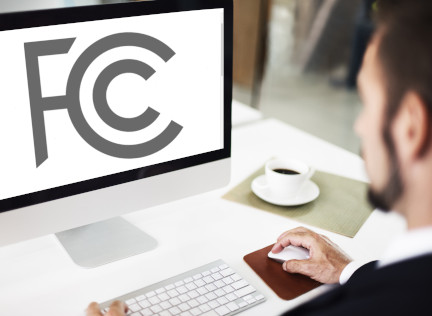 Almost all business two-way radios require an FCC, Federal Communications Commission, license. The FCC requires that users who communicate with business radios, on certain frequencies, be licensed. We can help! We specialize in municipalities and governmental FCC licensing.