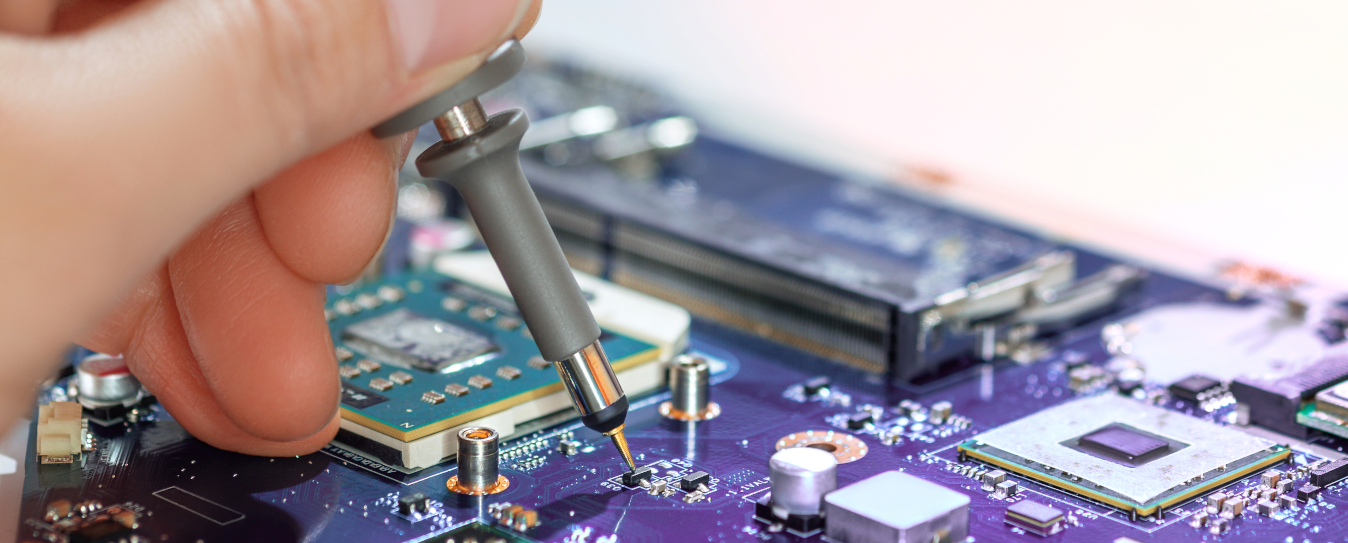 Warranty And Repair
Warranty And Repair
Keep your gear in top shape with repair services by Rassbach Communications!
Product Repairs
Rassbach Communications is committed to ensuring that you have the highest levels of support throughout the lifecycle of your two-way radio solution and offers excellent warranty and repair services. To ensure that the best possible reliability and range is obtained from your communications equipment it is vital that repairs and servicing are carried out by qualified, experienced, certified personnel, using complex test equipment. Rassbach Communications offers repair service in a fully equipped workshop by a certified two-way radio technician with experience in the radio industry. Using only original parts and industry-standard test equipment ensures your two-way radios get the best attention possible, at a price you can afford. Please use the customer repair form when sending in your product for repair.
Repair Services
In addition to contracted service offerings, Rassbach Communications will be glad to provide you with the same certified technicians and certified replacement parts. All of our services are available on a Time & Material basis as needed. Simply contact our company and your call will be routed to the service department. If additional Technical Support assistance or on-site repair is required you will be provided a tentative on-site schedule (if necessary) to complete the repair.
RF Coverage Mapping
Our fully qualified radio engineers can carry out pre-installation and problem-finding radio coverage tests to assure your two-way radio system is installed correctly the first time and increase efficiency & coverage footprints. Looking to add an additional site to your existing system? We can provide a coverage map to show the additional projected coverage.
Maintenance Agreements
Maintaining your communications equipment along with regularly scheduled Preventative Maintenance visits ensure reliability and extends the life of the equipment. It allows you to budget in advance for unexpected repair costs. Your equipment is a critical part of your business and downtime is one of the most expensive results of even minimal neglect. Many of our customers believe it is worth the investment to ensure unlimited on-site repairs, first priority emergency service calls, 24 x 7 service, and support from our Technical Support Center. However, we realize that one service contract may not be a good fit for every customer. So we've broadened our contract offerings to better suit the diversity of the customers we serve. Below is a sampling of the services that can be provided.
24-hour, 7days per week telephone support for technical advice and service
On-site staff training
Preventative maintenance/radio health check per site
Radio and device management with itemized radio logging per serial number & user/site
On-going consultation as your requirements change
Site integration – incorporating your existing system with other functions i.e. Alarms
Programming – from start-up to additional infrastructure or assistance with an existing fleet, we are happy to provide you with our technical expertise either remotely or on-site
Loaner radio equipment while yours is being serviced
IP Networking
Extended Warranty
Budgeted replacement accessories
Testing, tuning, aligning, and restoring to factory specifications
Evaluating battery condition and service life
Preventative Maintenance
When it comes to the life span of your communications equipment, nothing is more critical than a routine Preventative Maintenance check-up.
All Preventative Maintenance visits include the following features:
Comprehensive analysis of the site's condition
Diagnostic tests to analyze and assess the equipment
Minor equipment adjustments
Performance verification to assure the equipment meets current factory specifications
Software and Firmware updates (If necessary)
Cleaning of the radio equipment
Why wait for a failure to occur? Schedule your Preventative Maintenance visit at least once a year to assure the health of your equipment.
We also offer customized Preventative Maintenance packages for those customers that need an added assurance and equipment reliability. Contact our service organization today for further details.