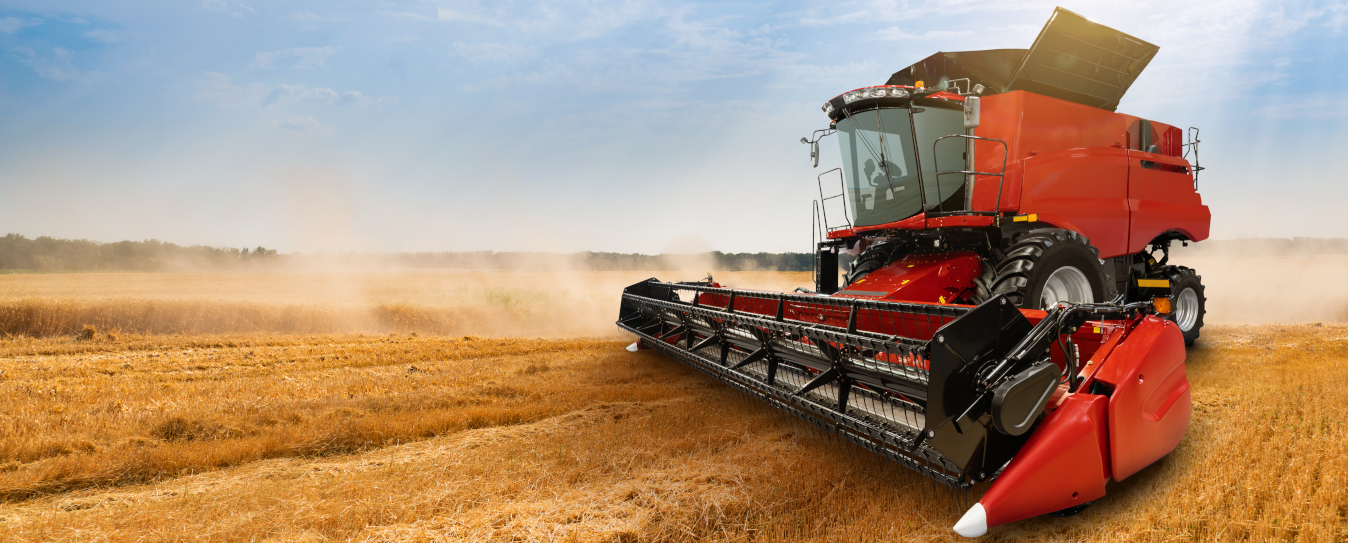 Industries - Agriculture
Agriculture
We provide farmers with custom and detailed wireless communications solutions.
We Have The Communications Solutions Farmers Need
Farming and agriculture have transformed a lot throughout the years. Farmers and growers need to interact promptly with their employees in the office and in the field. They need to get their product to market promptly, a hold-up might set you back financially. Rassbach Communications has the experience to give farmers a detailed wireless communication solution.
If you work on or have a farm, you recognize just how active a farm can be. When it comes to communication, the agriculture sector absolutely provides its obstacles to employees: harmful and loud equipment, unpredictable animals, groups spread out over large geographical locations, and functioning outdoors in all weathers. Having communication at the press of a button is an excellent method to raise efficiency and minimize tension. Interacting with various other farm staff members can be nearly difficult with the normal daily ranch noises, yet two-way radios provide smooth interactions with everybody on the farm, safety and security is improved, and wasted time is lowered. Subsequently, lives and money can be saved.
In many cases, farms are in areas that have little to no cell-phone function, so depending on a cellular telephone simply isn't an alternative. You don't constantly have time to search for excellent cell signal or wait on a call. Two-way radios are consistent, dependable, and durable even in extreme conditions-just like the folks that use them. Whether you're a relatively small, family farm or a substantial agricultural conglomerate, you require to be able to connect with the men and ladies who work for the farm in addition to those who run the business side of the business without concerns over hectic signals, call waiting, or fat fingers that foil the process.
Our Most Popular Agriculture Solutions
Next-Generation Push-To-Talk for Farmers
The advantages of adopting the use of next-generation wireless technology in agricultural industry are significant for:
Collaborating all individuals working throughout the stressful growing and harvest season

Coordinate animals and supplies

Respond quickly to any incidents or emergencies

Focus on employee security

Stay connected over a large geographical area

Connect with neighboring farms

Severe weather alerts to employees
Equally as agriculture has developed to be a lot more efficient and productive, wireless innovation services have changed to fulfill the expanding demands of farmers. Rassbach Communications has the next-generation wireless communication options for Agriculture.
Several of the Benefits of Push-To-Talk Technology for Farmers as well as Growers Include:
GPS Mapping Allows You to View Users on a Map

Communicate at the Touch of a Button

Instantaneously Connect with a Group or Individual with Essential Information

Online Dispatch and GPS

Real-Time Existence Permits You to Properly Estimate Arrival and Departure Times

Emergency Alerts
Using integrated voice and information for presence into what your mobile workforce is doing and where they are. Real-time area mapping provides you immediate accessibility to essential information for boosted decision-making.
React Instantaneously to Safety and Security Issues
Better-connected vehicle drivers are safer vehicle drivers. Push-to-talk two-way radios are not subject to the tight law controlling cellular phone, because they are intrinsically very easy to operate-- as well as therefore less of a distraction to drivers. One button push-to-talk makes it very easy for workers to attach. Since they do not need to unlock it to utilize it, two-way radio is optimal for situations when every second counts. Drivers can stay clear of trouble spots and notify the office instantaneously if there are issues.
Push-to-talk two-way radios are necessary devices for sprawling agricultural farms today. These radios are designed to work whenever you work, regardless of wind, rainfall, as well as even driving snow. More importantly, they provide a lifeline to people who may be working on dangerous equipment and machinery out of visual and audio range.
Two-way radios can be geared up with GPS, so you know precisely where each radio is, and they also have panic buttons that allow users to send emergency messages that take precedence over all other messages. This ensures that when an emergency occurs, the right type of aid can get to the precise area fast.
News and Updates
Next-generation two-way radios provide performance for data and voice communication. This means your workers can send out information, photographs, as well as voice communications letting you know the situation on your farm. This can consist of information concerning coyotes or predatory animals tracking your livestock, information regarding crop yield concerns, or locations where crops aren't expanding as expected, and problems over water sources for livestock and crops. You can receive these updates throughout the day from employees situated in various locations throughout the farm.
Send and Obtain Vital Information
Whether you need to fix fencing along the boundary of your property, are running low on seed, or need to add feed for your animals, this information can be sent with the push of a button.
Rassbach Communications can help you find solutions to increase your farm's performance with push-to-talk wireless products.
With two-way radios from Rassbach Communications, you get instantaneous clear communication that you can rely on season after season.
Two-Way Radios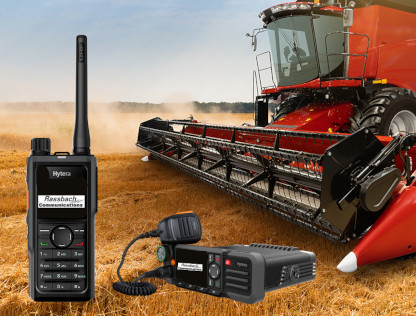 Two-way radios are easy to operate and deliver crystal clear communications, with integrated voice and data capabilities. You can disperse them throughout your farm, having handheld radios to clip to your belt while having mobile radios in your tractors, semi-trucks, UTV, barn, and farmhouse to make sure you are always connected. To get the most out of your two-way radios, contact the experts at Rassbach Communications.
Nationwide Push-To-Talk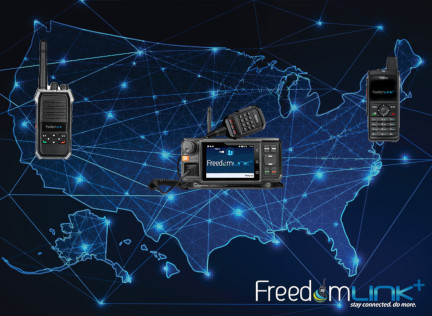 FreedomLINK Plus uses a nationwide network so your farm can have fantastic push-to-talk coverage without having to deploy a complicated and expensive radio system. Get ahold of your employees even if they are away from the farm.
Accessories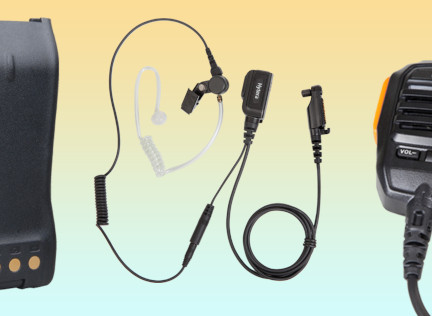 Two-way radio accessories enhance your communication clarity and safety with essential items such as earpieces, headsets, batteries, and antennas. You can also find helpful add-ons such as belt clips and carrying cases.
Alert Notifications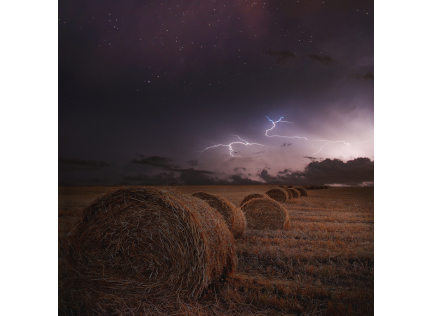 Do your farm employees need to be alerted for inclement weather headed towards your location? How about a machine temperature that is getting too high? Do you have an important custom message that your employees need to be notified of immediately? The safety of your employees is a top priority. Having your machines run efficiently allows your business to stay on schedule. FreedomLINK FLEX helps keep your employees in the know whether they are in the building or off-site.
FCC Licensing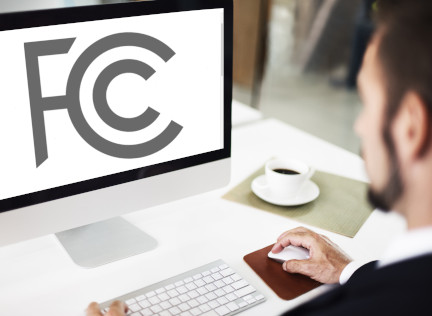 Almost all business two-way radios require an FCC, Federal Communications Commission, license. The FCC requires that users who communicate with business radios, on certain frequencies, be licensed. We can help! We specialize in agricultural FCC licensing.