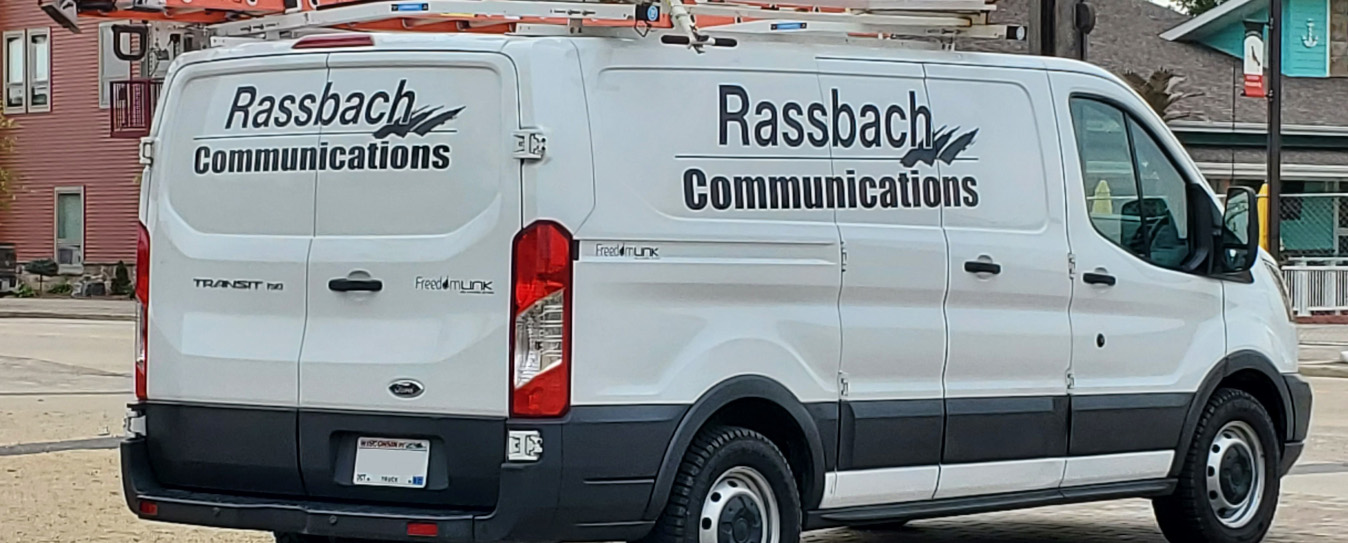 About Us
About Rassbach Communications
Serving our community since 1957
Learn More About Rassbach Communications Wireless Communications Company In Eau Claire, Wisconsin
If you are in need of top quality wireless communications equipment or services at the best prices around, you should know more about about Rassbach Communications. Rassbach Communications provides customized communication solutions to meet your needs and budget. We are your end-to-end solutions provider — and your single point of contact — for all your companies wireless communications needs. Stay Connected. Do More.
Whether it's a system design, installation, upgrade, repair, coverage mapping, or maintenance, we are the solution. Here's a look at a few of the things we do.
RF engineering and communication system design
Two-way radio solutions and service
FCC licensing
Nationwide Push-To-Talk Solutions
Cellular Amplifiers
Alert Notification Systems
Local Push-To-Talk
CallBoxes
Dispatch and GPS
Rental radios for events
The History Of Rassbach Communications
Rassbach Communications Founded
Rassbach Communications was started in 1957 by Don and Bev Rassbach out of their home in Eau Claire, Wisconsin. Don was working for the City of Eau Claire and helping them with their communications. In 1957 Rassbach's became a Motorola sub-contractor and was doing repairs and installations of all the Motorola equipment in the area.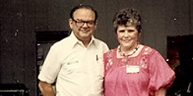 Incorporation
In 1969, Rassbach Communications was incorporated as Rassbach Communications Service, Inc.
Move To Ferry Street
In 1977, the business was moved to 404 Ferry Street in Eau Claire, Wisconsin. The building that was purchased was originally used as a gas station and was converted into offices and an installation area.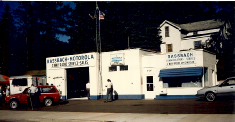 Jim Rassbach President
In 1987, Jim Rassbach was appointed President of the company.
Motorola Authorized Dealer
In 1989, Rassbach's became a Motorola Authorized Two-Way Radio Dealer.
Move To London Road
In 1998, Rassbach's had outgrown their location on Ferry Street and purchased a new building on London Road in Eau Claire. This building allowed us to have a product display room and more installation area.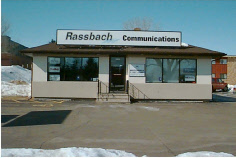 Vertex Standard Dealer
In 2005, we became a Vertex Standard two way radio dealer.
Awarded The MOTOSTAR Excellence Award
In 2006, Motorola awarded us the MOTOSTAR excellence award.
50th Anniversary!
In 2007, Rassbach Communications celebrated our 50th anniversary.
Move To N. Hastings Place
In 2008, we moved to our current facility at 405 N. Hastings Place in Eau Claire, Wisconsin. This location allowed us to combine multiple facilities into one and we became an Authorized Dealer for HYT two way radios.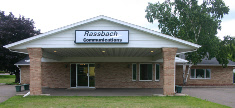 Green Business Designation
In 2010, we were designated as a Green Business by the Eau Claire Chamber.

Hytera Authorized Dealer
In 2015, We were selected to become a Hytera Authorized Family Dealer. We are one of only 50 Hytera Family Dealers in the United States and 436 dealers nationwide.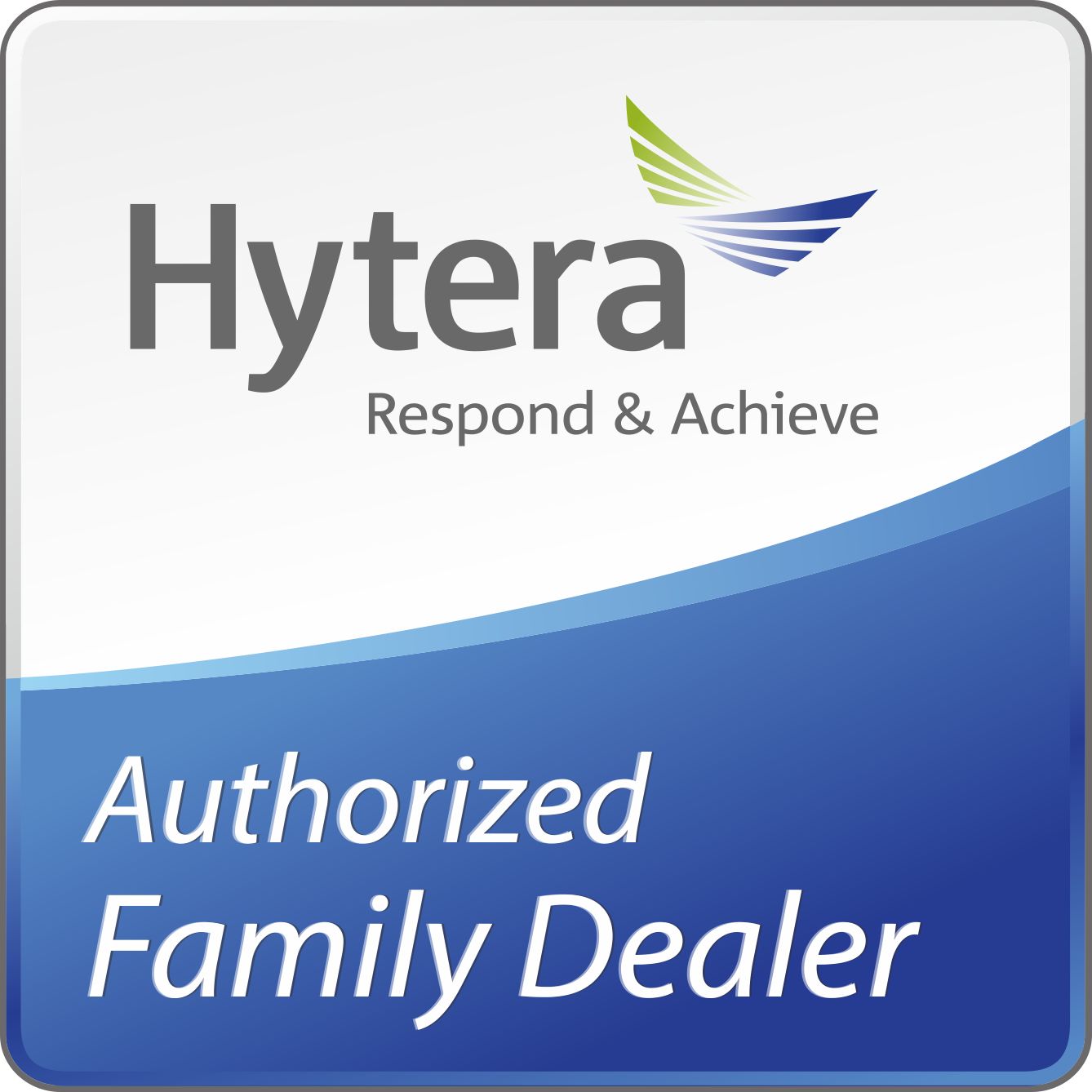 Hytera Award & Our 60th Anniversary!
In 2017, We received the Fastest Growing Dealer award from Hytera America based on our sales efforts and achievements in 2016 and celebrated our 60th Anniversary. We also became the communications sponsor for the Eau Claire Express. Then we expanded our businesses to Southern Wisconsin to cover Madison and the surrounding counties.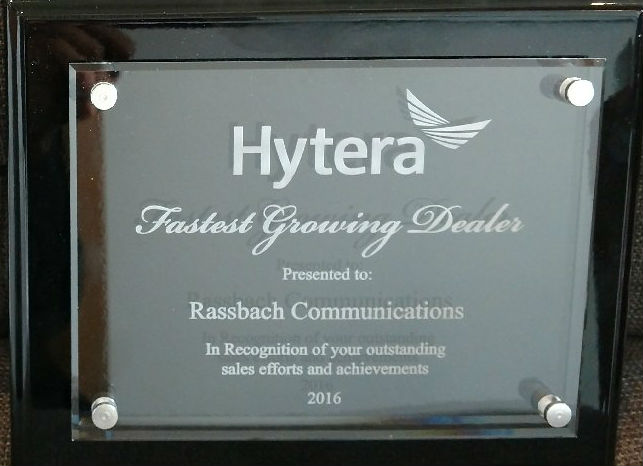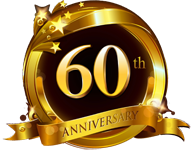 At Rassbach Communications we focus on quality, customer service, and technical expertise. We can help your business with efficiency, productivity, and increasing employee safety.